I have 3 views. Tabs on bottom.
In one view, I am using "Messages"
The "toolbar messagebar" is in the page div.
The textarea is hidden behind the Tabs.
I can see it hidden in the Inspector.
How do I make the textarea / messagebar appear above the tab bar so it is not hidden?
Question 2;
When I put "toolbar messagebar" in the "page-content messages-content", the messagebar appears on top. Is this okay?
It is okay for me for a while.
EDIT. ALSO HAPPENS WITH MESSAGES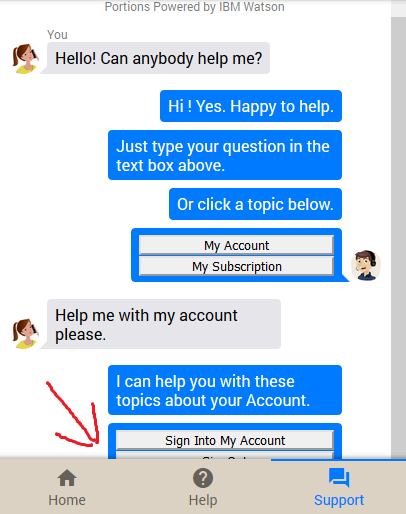 FYI
Yes, you can put HTML in the 'text' property and it will display as HTML. This is how I got buttons in the messages.
Yes. Some content is coming from IBM Watson.
All messages created like so:
myObject.Messages.addMessage( response, 'append', true);
My Question?
How do I get all "Messages" elements content to appear when there is a view/tab?
Only one of the buttons shows. There are a couple more. And the last one should have the 'guy' image.
When I Inspect in Firefox, everything is there, just hidden by the tabs.