I'm having real trouble since upgrading to F7 v6 React… Routes do not seem to work at all the way they did in v5.
If I click a link to go to a URL (e.g. '/settings/') it loads the page defined in my routes.js, but the back link simply does not work. I cannot get back to the original page.
In my React Components view in DevTools, I can see that the original page, AND the new page are loaded as components in the main view, but they both have different routers…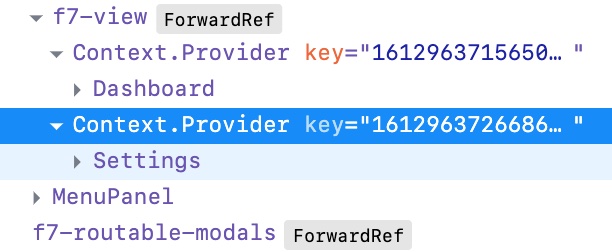 I can't work out what I'm doing wrong… From the documentation, routing doesn't appear to have changed that much that I need to rewrite the way I'm routing pages…
Any ideas?