Hello,
I apologize in advance I don't speak English very well.
I have 2 problems.
1st: keyboard
2nd: text color of the statusbar when launching the application : black then white then black
I put you a video :
Video Bug Cursor
I created the project by making a
npx framework7-cli create --ui
and I chose the Tabbed Views (Tabs) option
Here is the list of installed plugins:
cordova-plugin-keyboard 1.2.0 "Keyboard"
cordova-plugin-splashscreen 6.0.0 "Splashscreen"
cordova-plugin-statusbar 2.4.3 "StatusBar"
cordova-plugin-whitelist 1.3.4 "Whitelist"

I have already tried :
window.Keyboard.shrinkView(false);
in the function handleKeyBoard but it's worse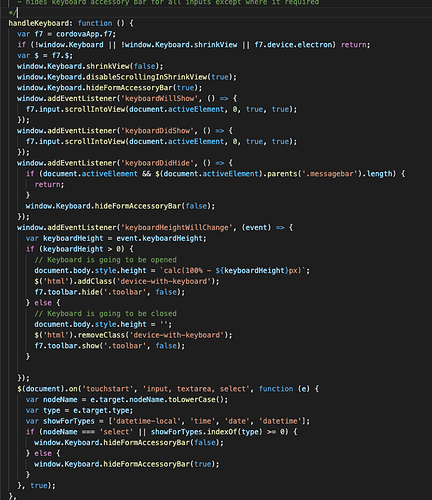 Can you help me ? Thank you