Hey, I'm relatively new to Framework7 - excuse me for asking this.
Recently, I've begun development on my first app (based on the Framework7 iOS App Store [React] template found on the templates page; I've only borrowed the src folder) and I've run into a major issue:
Adding a search bar to this page (or any page) causes an error that pretty much breaks the app until I remove the search-bar's code.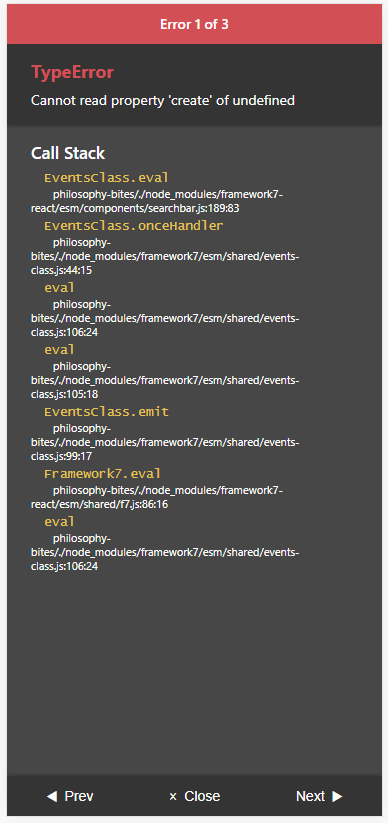 Clicking next at the bottom of the error dialog to view whatever else it wants to tell me doesn't work.

How can I solve this?