Hello, I'm using Vue F7
In my page a have a custom component that I want to create based on colorpicker.
Its a list of persons, and I want a Circular field to contain the selected color.
The color should be changed by clicking in that circular ".dot" class element because i want to hide de text input field.
The thing is when I click the ".dot" element, it will open multiple colorpickers! I undestand, because the targetEl = ".dot" and because I have a list of colorpickers, it will open all of them
My question is how can i make targetEl Target this component only instance. I tried using $refs but with no luck!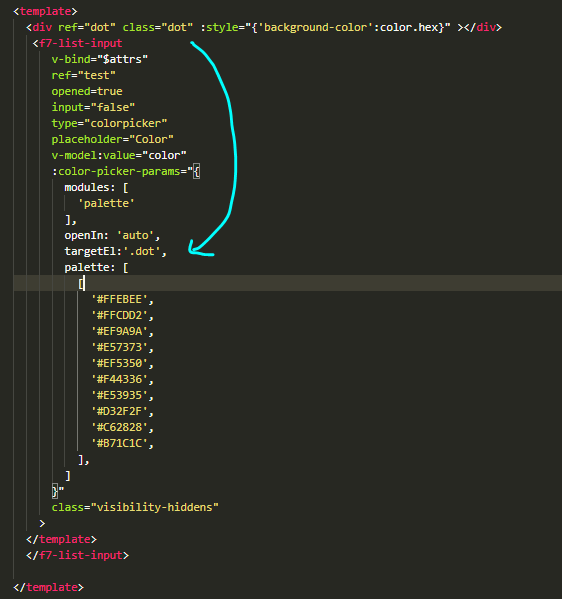 How can we do this? Also, in the methods, how can I target the colorpicker instance.
Thanks,.