Hi!
node v12.18.2
npm 6.14.6
framework7-cli 3.4.2
When I call node crypto.createPrivateKey from a no f7 project, it works. But if I move de .vue modules to the f7-cli project, I get a "crypto.createPrivateKey is not a function" error.
I found a similar problem here, related to a deprecated node version bundled with Electron: https://stackoverflow.com/questions/59166307/typeerror-crypto-createprivatekey-is-not-a-function
If I inspect methods in the object, I verify this corresponds to somthing like a old node version: https://node.readthedocs.io/en/latest/api/crypto/#cryptopseudorandombytessize-callback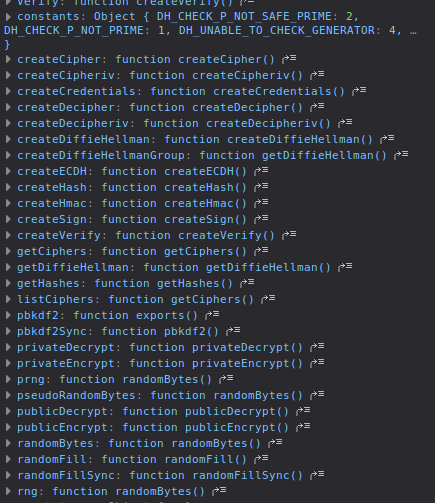 Why is this happening? Is there any way to solve this?.
Thank you.