Hello,
i've read the following topic and in particular the linked answer: [SOLVED] How to detect the environment?
I'd like to know how can i inform my Vue/F7 instance of the environment, hence where to put that if (process.env.NODE_ENV === 'development') conditional.
Currently i'm using this (ugly, in my opinion) workaround, setting an ENV property on the global object and then reading it in my scripts: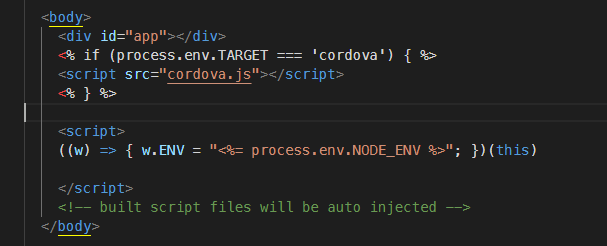 How can i do better?
thanks!!!