Hi, im using f7 4.5.0 + vue theme: ios
I have a searchbar with searchbar-disable-button and after cancel the search, the page width is broken. the cancel button negative margin makes that the page width exeeds the viewport; maybe it should be display: none; ?
Images before cancel and after cancel button:
Before search: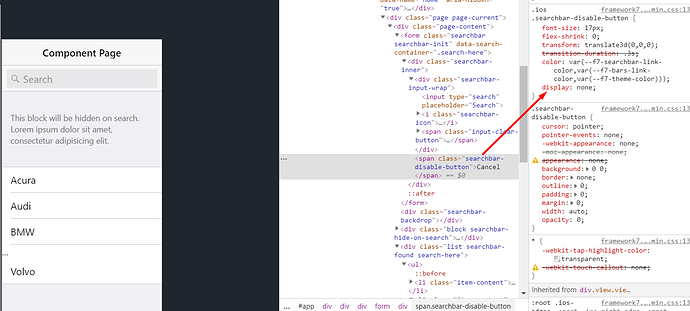 After typing and canceling the search: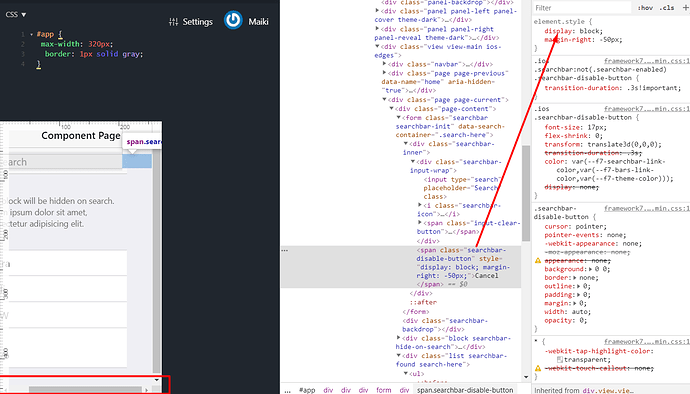 and here is the fiddle;
any advice? Maybe the error is in my code, on where i place the searchbar?