With the new version of node 7 it seems the webpack versions are conflicting now,
I tried to downgrade upgrade and still the same issue.
Which webpack version need the latest version of framework7 CLI?
running
npm list -g

running inside my new dir
framework7 create using webpack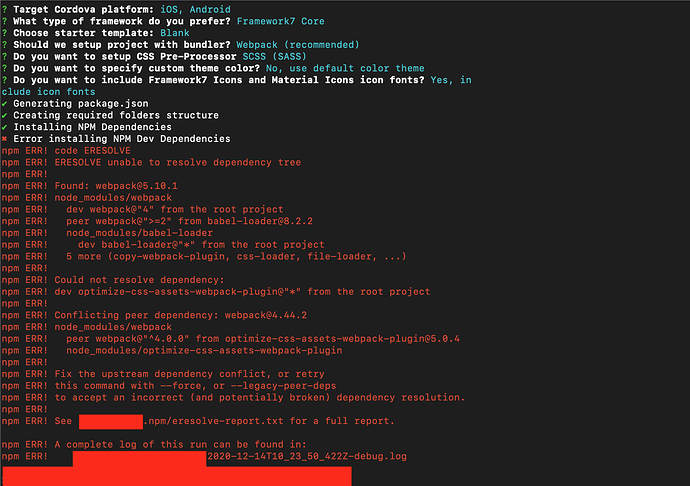 my npm version 7.1.2.
Any ideas how to fix this webpack issue and make framework7 create to work without errors?
thanks