I am using infinite scrolling to list bunch of expandable cards of hotels and when testing in my iPhone or simulator I am having the same problem I cannot get a smooth scrolling of the items…
In general the scrolling of the page looks a little choppy!
My list of hotels (a json file returned with an app.request call) can have more than 500 hotels and every hotel has one image as a cover to display.
Is it possible to have a smooth scrolling when using infinite scrolling with items cards that have images ?
my Cordova plugins: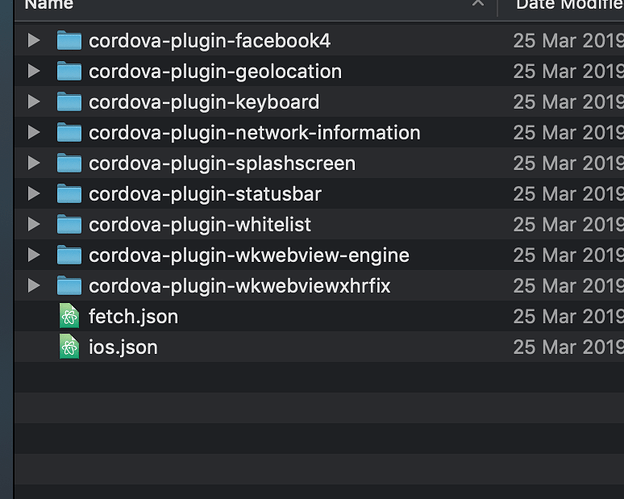 Is there any solution for this flicking jumping effect when scrolling down and up and get a nice smooth scrolling and performance?
any advice?
here screenshot of my infinite scrolling test of hotels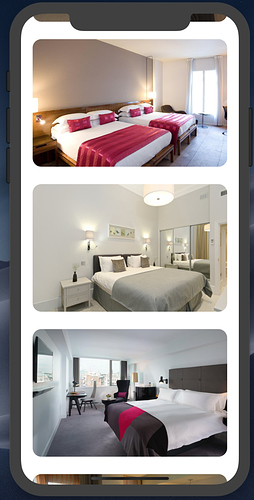 here the video showing the problem:
code:
      <div data-infinite-distance="50" class="page-content infinite-scroll-content" @infinite="loadMore">

        <div class="demo-expandable-cards">

          {{#each items}}

            <div class="card card-expandable" data-hotel-id="{{id}}">

              <div class="card-content">

                <div style="background: url({{images[0].url}}) no-repeat center bottom; background-size: cover; height: 240px"></div>
                <a href="#" class="link card-close card-opened-fade-in color-white" style="position: absolute; right: 15px; top: 15px">
                  <i class="icon f7-icons">close_round_fill</i>
                </a>


                <div class="card-content-padding">
                  content
                </div>

              </div>
            </div>

          {{/each}}


        </div>

        <div class="preloader infinite-scroll-preloader"></div>

      </div>