Hello,
I´m struggling with calendar page (similar to the one in kitchen-sink):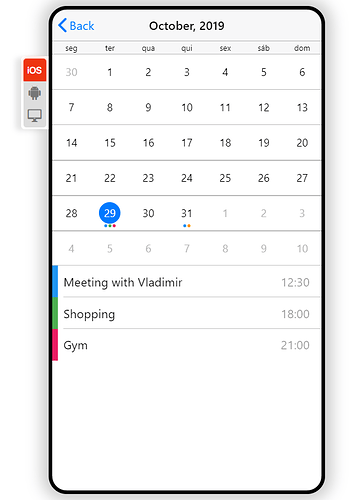 I see the events object is set using a method "Date" (which I dont know how to parse from a JSON loaded via ajax).
I have no idea how to do the exact same page, but requesting the data from a JSON.
Could someone get the kitchen-sink page and tell me how to adapt it?
https://github.com/framework7io/framework7/blob/master/kitchen-sink/core/pages/calendar-page.html
]
It would be much much appreciated !!!