I cloned the latest F7+Webpack template here https://github.com/framework7io/framework7-template-vue-webpack to start my new project yesterday
Everything was okay initially but today I have run into issues with the navbar back button.
First, when I navigate to any page, I find that the page is placed twice in the DOM, both as previous page and as current page
(I was unable to put two images because am a new member)
Then when I click on back button in Navbar I get this error in console: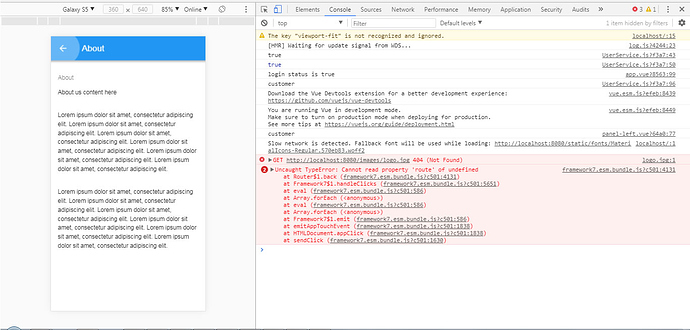 What could be the problem here. TIA.