Hi,
I have been familiar with framework7 v5.
But I want to use v6 in my next project.
I just following the instruction in framework7 create --ui, it looks like something wrong.
because the it's stuck like this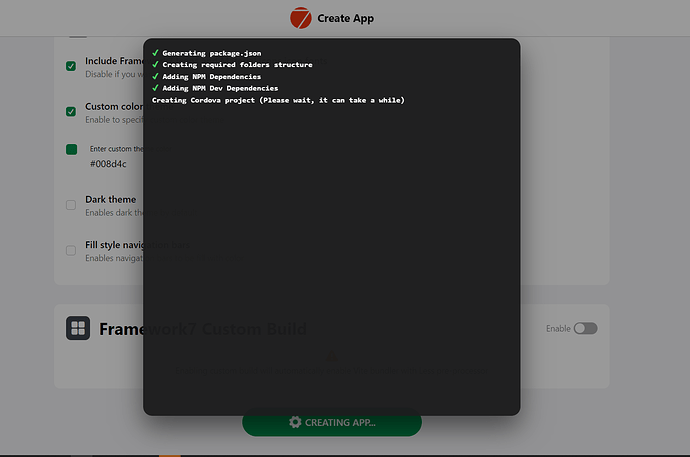 and the teminal showing something like this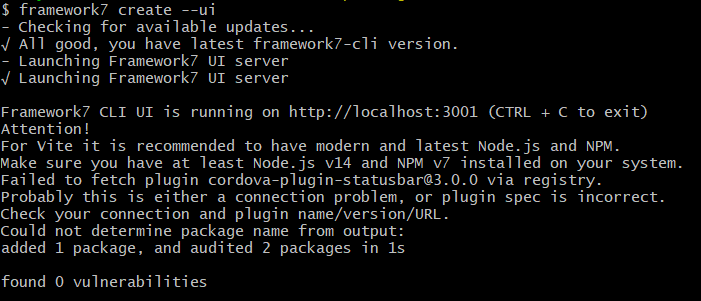 when I check the package structure, it contains folder structure with no file
Please Help.
Thank you.