Hello folks,
I've just began using Framework7 and following the instructions here Framework7 Command-Line Interface
framework7 version = 4.0.7
I used the CLI UI app to generate the project from the templates. Specifically using the Framework7 with Svelte. App types I have tried have been www and pwa.
In all cases I am not seeing any icons - at all. I did have one instance where I could see the menu icons but have since been unable to see them.
I have deleted the project and tried again and nothing.
Not sure what I can show here - I've literally added a new project and npm run start.
Project structure (showing fonts/css) appears as: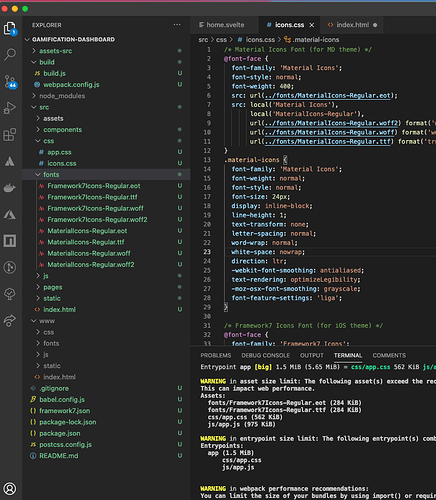 Does anybody have any suggestions on things I can try?
TIA.