Hello everyone.
I'm new at F7 and couldn't find anything on my question. So I'm going to ask it here and hope someone replies.
My html is: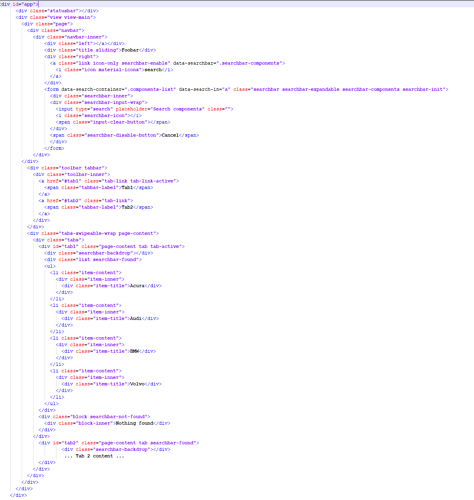 And my current problem is that the backdrop is not reacting after any search input.
Funny therefore is. If you have input and delete all of it. The backdrop gets activated.
Has anyone any ideas how to fix this? Where to put page, page-content, searchbar-backdrop classes?
Thanks in advance.
Best Regards Max