Hello !
On iOS, the panel (open only in cover effect) is much less fluid in version 4 than version 3. Am I the only one to see it?
Visible with the kitchen-sink since safari with iOS 12.2.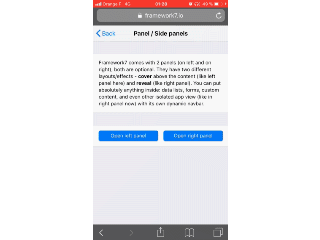 You can see a 15% slow screen record. When left panel is open (with cover effect), content of page is hidden for some miliseconde.
And in right panel, no problem of displaying page.
Do you have an idea!? I haven't this problem in V3.
Tanks a lot for your help !