Note: When i focus on the input field using Android device it works fine. I am able to view the messagebar with no problem. The problem is only when using iOS.
I fully implemented the messagebar component into my application.
When I am testing on actual iOS device… when I tap the messagebar input field the iOS keyboard covers the entire input field. The user is unable to see the text they are typing into the field.
How can I make the messagebar input field pop up so the user can view when they are focused on the input and entering message text ?
The user enters the message into the text input field…


---
On the iOS the keyboard covers the input field and user cannot see the text they type…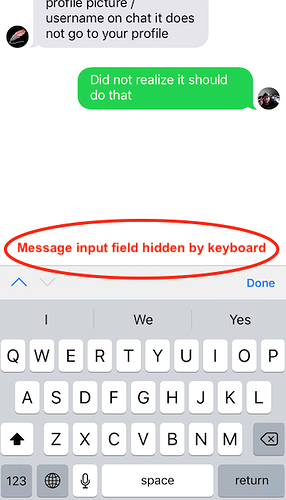 thank you!