Hi guys,
I am trying to create a div outside the boundary of the standard side panel. The issue is that when I move my div there, it is clipped by an unknown 'thing'. Position: absolute has no bearing on this… the images show position: absolute with right set to -50px.
Has anyone any idea as to what is causing the clipping and how to position the div correctly?
What I have, note the clipped pink square: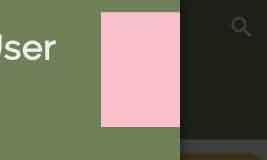 What I would like: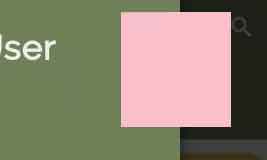 Thanks
Dan.