Hi. Thank you for framework7 - it rocks!
Given that
the vanilla demo you provide in your webpack starter works in NativeScript's WebView app
the f7 app renders perfectly in mozilla and webkit
the default tab of the f7 app renders in body/view of NativeScript app (iOS)
I am convinced that the tabbar is there but simply not visible.
I've been able to reproduce with the same aspect ration of the iPhone8plus in Mozilla browser.
Here is a copy of the webpack project - https://gitlab.com/mmsupport/component_url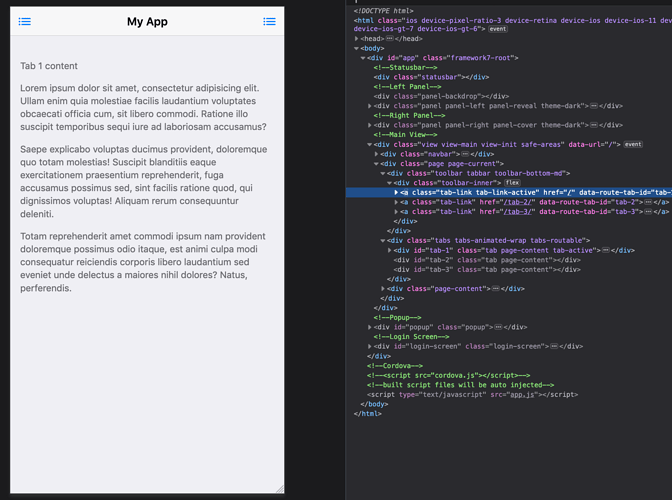 PLEASE SEE VIDEO SCREENCAST of issue
PLEASE SEE VIDEO SCREENCAST of issue
PLEASE SEE VIDEO SCREENCAST of issue