I have developed a website and work great in Android and iOS simulator.
but when I submit the app to "App Store". I got error Like UIWebView APs depreciation issue.
So, I have removed the plugins the uses UIWebView. but Still, I could see "UIWebView" instance in app.js.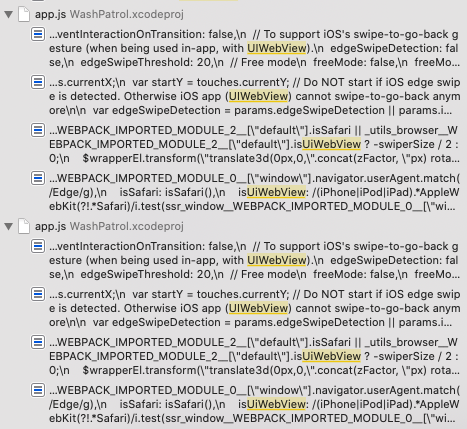 Below are the plugin I am using currently
cordova-plugin-camera 4.1.0 "Camera"
cordova-plugin-cocoapod-support 1.6.2 "Cordova CocoaPods Dependency Support"
cordova-plugin-file 6.0.2 "File"
cordova-plugin-imagepicker 1.1.0 "ImagePicker"
cordova-plugin-keyboard 1.2.0 "Keyboard"
cordova-plugin-simple-image-resizer 0.1.1 "Image Resizer"
cordova-plugin-smtp-client 2.0.11 "SMTP-Client"
cordova-plugin-whitelist 1.3.4 "Whitelist"
I am using [email protected]
I had tried with [email protected] and cordova-plugin-wkwebview-engine as well.
Still getting UIWebView issue.
Can anyone help me to solve this issue.