Hello,
I saw that this has been asked before but the solution didn't work for me. I'm working on a chat page and I noticed that if the thread has been long enough and the keyboard appears, the WebView wouldn't shrink. Here it is without the keyboard: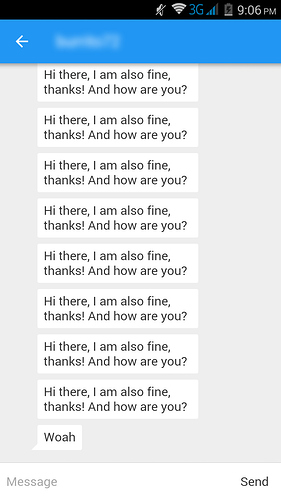 Here's what it looks like if the keyboard is opened (you'll notice that the messages have been cut off):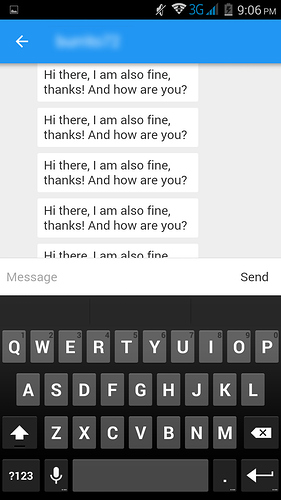 Is there a way to make it look like this?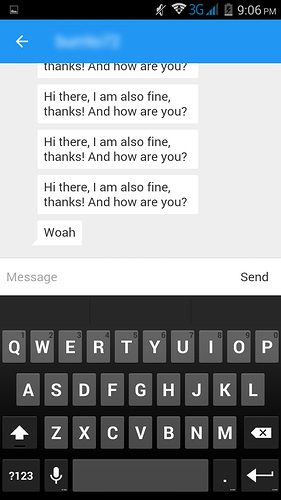 I already have the cordova-plugin-keyboard plugin installed as well and included in config.xml. I even added Keyboard.shrinkView(true); on device ready but I still get the same result. What else am I missing? I'm using F7 V2 by the way.
Thanks in advance!