Hello , everyone.
I am Artem who join here first.
now ,I am trying to learn about framework7- react.
But i had strange things in my project.
I can't understand about this action.
In my thinking, there is problem in navigation or something.
I am using framework7-react and react-redux.
so I hope your help please.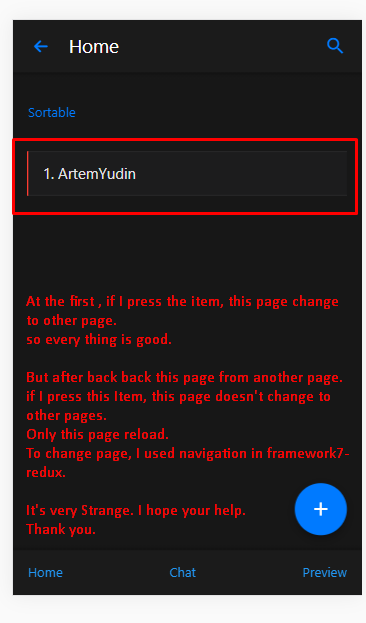 thank you.